The Best TEFL Certificate Available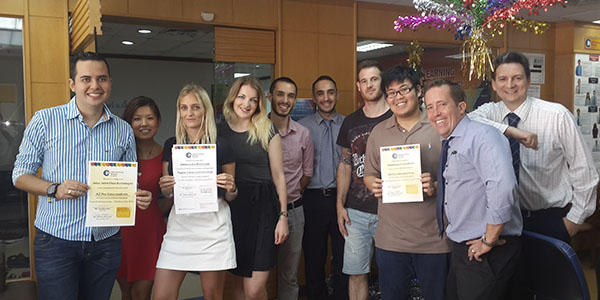 Not all TEFL certificates are created equal. As the second largest Cambridge CELTA Centre in the world, we know first-hand that many schools won't hire teachers unless they have a specific TEFL certification. That's why we only offer the Cambridge CELTA – the gold standard of TEFL qualifications, recognised around the world.
Take your Cambridge CELTA in Zhuhai China.
Why the Cambridge CELTA?
Every CELTA trainer is an experienced teacher, fully qualified and accredited with Cambridge ESOL
Every course is externally assessed by a University of Cambridge ESOL moderator.
Highly practical to equip you with the skills required to teach English in a variety of contexts.
International House schools are renowned in the TEFL world for the quality of their teacher training.
International House is a pioneer in the field of teacher training, developing the original CELTA and the Delta.
CELTA Course Content
The 4-week course includes the observation of experienced teachers, actual teaching practice, participation in the trainer input sessions and the completion of a range of practically focused written assignments. There is no end-of-course exam but you are expected to have successfully:
Attended and participated in the course
Completed 6 hours of teaching practice
Observed 6 hours of lessons taught by experienced teachers
Submitted 4 written assignments
Maintained and submitted a portfolio of coursework, including lesson plans and self-evaluations.
The course covers the following syllabus:
Language Analysis and Awareness.
The Learner, the Teacher and the Learning/Teaching Context.
Planning for Effective Teaching.
Classroom Management Skills.
Teaching Procedures and Techniques.
Resources and Materials.
Professional Development.
Classroom Observation.
Teaching Practice.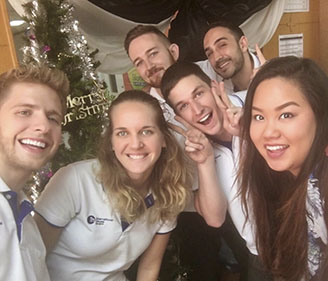 Teaching Practice (TP)
An integral part of the course, TP is undertaken in small groups of 5-6 trainees with volunteer students at two different levels (usually Elementary and Intermediate). There will normally be from 6 — 15 students in a TP class. A total of 6 hours' assessed teaching practice is the requirement over the course which may be divided into a number of lessons lasting 40, 45 or 60 minutes. Feedback sessions, led by the course trainer who has been observing you, follow each TP session and are also a key component of the course. Reflection on your teaching is part of the learning process on the course and you will be expected to contribute to the feedback on yourself and others.
Written assignments
These are the 'Focus on the learner' (which encourages you to find out about your learners' backgrounds, needs and purposes in learning), the 'Language related task' (a review of your growing language awareness), the 'Language skills related task' (in which you consider how you could use an authentic text in the classroom) and the 'Lessons from the classroom' (in which you reflect on your strengths and weaknesses over the course). Each assignment has a word limit of 750 — 1,000 words and you will have 7 days in which to complete it. It is one of the requirements for a pass grade that you pass 3 out of the 4 assignments, but you are allowed to re-submit any or all of them if you don't get it quite right first time.
Observation of experienced teachers
4 hours of this will be observation of your trainers teaching your TP students. The remaining 2 hours are made up of video observations of particular lesson types, which are timetabled into the input sessions.
Maintaining your portfolio
Your "portfolio" will start as a large file/binder provided by the centre with your name on it. Here you need to keep the lesson plan of every lesson you teach in TP together with your self-evaluation of it and the trainer's written evaluation, your completed written assignments and finally, your CELTA 5, a record-keeping booklet in which you record, amongst other things, the times of your teaching practice and observations of experienced teachers and a summary of your progress as discussed with your trainer in your mid-course tutorial.
CELTA, TEFL, TESOL – What's the difference?
TEFL stands for Teaching English as a Foreign Language. There are many TEFL certificates from as many providers. These vary widely in cost and quality and you should research carefully before choosing one. TESOL (Teaching English to Speakers of Other Languages) is another umbrella term similar to TEFL, and encompasses many different certificates from many different providers. The difficulty with TEFL is that there are so many different certificates, courses, and providers that it can be challenging to ensure that the one you choose is of a high quality. Employers also know how many different types of courses there are and if they have multiple candidates, most will choose the one with a TEFL certificate that they recognize. This is one of the things that sets the Cambridge CELTA and Trinity TESOL apart from most other TEFL/TESOL certificates.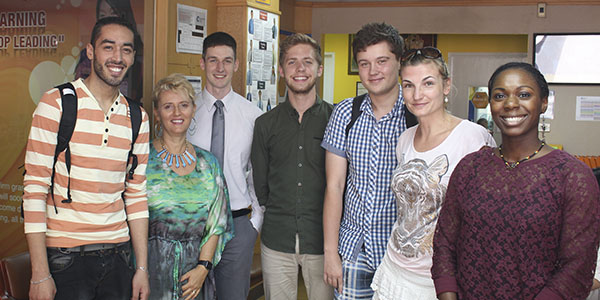 Another reason both these certificates are recognized worldwide is that the Cambridge CELTA and Trinity TESOL have a significant practical component – you will teach 6 hours of real lessons and get feedback and support on each. Importantly, every single Cambridge CELTA and Trinity TESOL course is moderated by external Cambridge or Trinity assessors. The Cambridge CELTA and Trinity TESOL are the most respected and recognized TEFL (or TESOL) certificates around the world because employers and schools know that these graduates took a course that has to be high quality. If you opt for an online certificate or one from a less well-known provider, you run the risk that it is not sufficient for a job in many countries. Often times these teachers then end up paying later to do a better course. This isn't to say that there are not other TEFL certificates outside of the CELTA and Trinity TESOL that are high quality, but these two are by far the most recognized worldwide. Simply put, the Cambridge CELTA and Trinity TESOL are the only TESOL/TEFL certificates that can get you an English teaching job anywhere.
---
CELTA China – Zhuhai
Welcome to the International House Bangkok in Zhuhai CELTA Course, held at the prestigious GLV language school in China. Zhuhai is called "the city for lovers" and "the city of hundred islands" as it offers beautiful scenery along the long bending coastline, golden beaches, swaying palm trees and over 100 islands, making it an unforgettable place to become CELTA-qualified. The modern city of Zhuhai, located in the south of China, is next-door to Macau, only one hour away from Shenzhen and Hong Kong by high-speed ferry, and a two-hour bus ride away from Guangzhou.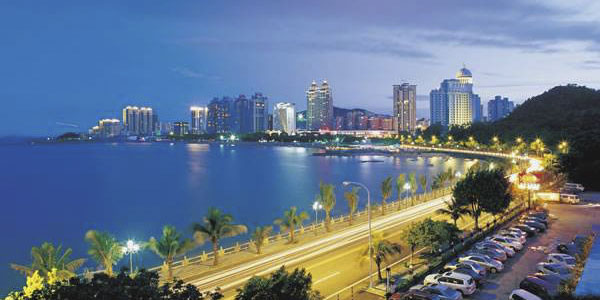 The Zhuhai CELTA training centre is incorporated within the GLV Language School itself, located close to local amenities, shops and a delicious range of Chinese and Western cafes and restaurants. The welcoming atmosphere that its friendly and helpful reception and teaching staff create adds to a congenial environment in which to take the CELTA course. Basing yourself in Zhuhai means that not only is getting here and away easy, but if you do decide to stay on in China, you are in the right place to secure employment.
---
The Training Centre
Classrooms and Facilities
Our CELTA training centre provides everything you could need on a CELTA course with large fully-equipped CELTA specific classrooms. CELTA trainees also have access to a resource room with computers, a separate student lounge to relax in as well as self-study materials. Additionally, there is free wireless internet access throughout the school for those with laptops. Our highly qualified tutors are also close by to help you every day and is one of the reasons why the CELTA Zhuhai is one of the best TEFL qualification options available.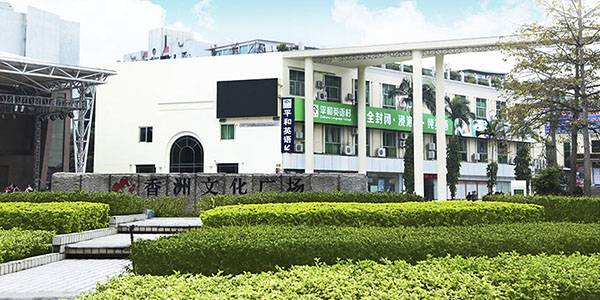 Trainers at CELTA Zhuhai
The course trainers are all from International House Bangkok and International House Chiang Mai. Having trained over 6,000 CELTA candidates in the last 10 years, you can be confident in the quality of the course, trainers, and facilities. All of our trainers have their Cambridge DELTA and many years of experience assisting new and seasoned teachers alike.